Simultaneous Interpretation Services in JLT, Dubai, UAE
We offer both consecutive and
simultaneous interpretation services in Dubai
so that you can host business or any other meetings involving people from different parts of the world without any problems. This will help people from different parts of the world to express themselves better in their native language to different people which will, in turn, benefit all the parties involved by getting new and innovative ideas. You can also get an online quotation if you want for simultaneous or
consecutive interpreting services.
If you are looking to get translation services in Dubai from professionals,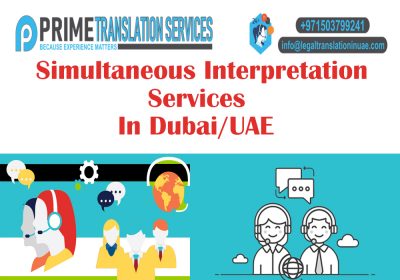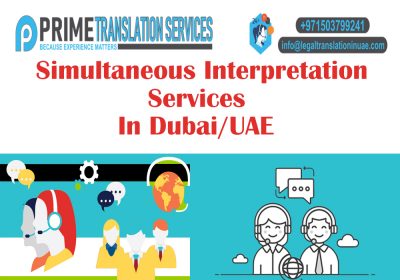 then you are in the right place because Translation Office Dubai is a team of highly skilled and most recognized translators in the UAE. We are working from last 10 years and deeply understand the needs of entrepreneurs, corporate sectors and individuals who need a legal translation in Dubai. Our translators are certified and are always ready to contribute to facilitating organizations and individuals with their skills. We are not only limited to Dubai, but we also serve all over the UAE and are the renowned company for translation in Dubai.
Translation Office Dubai has a huge team of in-house and freelance translators who are committed to providing quality every time you hire. Our speciality in English to Arabic translation has allowed us to make a huge customer base within the past few decades.  We are proud to have loyal customers who believe in our ability to transform the meaning and essence of words into the other language. No matter how rare and difficult language is it to translate, our customers always trust and choose us for translation services in Dubai. As the city of Dubai resides people from different nationalities and languages, we always come across new challenges in the form of translating document of a new language.
Get your document translated in any language you want
From German, Chinese, Portuguese, Spanish to Italian, Norwegian and Russian we can translate legal documents of more than 150 languages of the world. Whether you want to translate from Arabic Translation Dubai to any other language of the world into English, you can contact us without any confusion in your mind. By joining hands with us, you will only get quality because we value each penny that or customer spend on us and this is why we are considered as one of the best translation company in Dubai.
Our services include translating various official documents from different languages into English or any other language depending upon your preference. Either that is a driving license translation Dubai, Canadian immigration documents or any other legal documents, we are here for you and we are providing the best translation in Dubai. You can also get a translation for medical content or other content that you want to put up on your site so that various people from different cultural backgrounds can acquire your services thus helping you in promoting your business and make customers from various cultures and linguistic backgrounds.
Acquire quality Interpretation solutions that can make an impact
In order to fill the communication gap between different communities in Dubai, Translation Company in Dubai provides interpretation services Dubai with the help of native interpreters in our team.  As Dubai is a hub for European and Asian business communities, we understand the problems foreigners face due to language barrier and provide the solution through our interpretation services that too at very affordable rates. Our professionals understand the languages with a deep understanding that enable them to interpret exact meaning word by word. So, if you want interpretation services in Dubai, our team of experts will facilitate you with all the best services we can provide so you can fulfil your purpose effectively and appreciate our services.
In recent times, Dubai has transformed into the business hub for the whole world. People from different countries gather there annually for numerous conferences and meetings. Apart from this, there are also various seminars and events that are held in Dubai. People come together from Asia as well as Europe and various countries from the whole world. When people from different races come together, the main barrier is language. Due to this barrier, people cannot share ideas and thoughts with each other. Less experienced and new people are unable to make use of the expertise and experience of professionals and masters of different businesses due to the language barrier.
Various services offered by Translation Office Dubai:
Apart from just providing expertise in urgent translation service dubai , we also provide interpretation equipment that can be used during meetings and conferences. You can get this simultaneous interpretation equipment at very low rates as compared to various other companies that also offer simultaneous interpretation services. In addition to the equipment and interpretation services, we also provide services related to content and blog writing, content and block editing and proofreading and editing services for various contents that you want to use on your web pages.
Simultaneous Interpretation System in Dubai JLT, Media City, T.com, Al-Barsha
Simultaneous Interpretation Equipment:
Prime Translation Services have some of the absolute best proficient concurrent mediators in Dubai. Moreover, we also have the interpretation hardware that is important for any occasion, gathering, workshop or circumstance where synchronous translating is required. Our favoured image of hardware is BOSCH.
Sound-proof booths
Control Units
Site technicians
Microphones
Speakers
Infrared receivers
Radiators
If you want to utilize the best interpretation and legal translation services in Dubai, contact us now!
Legal Translation Services In Dubai And All Across UAE